Nuclear medicine uses small amounts of radio-pharmaceutical that is injected and then used to provide an image of an organ system or a particular part of the body. The procedure is performed with a special camera known as a gamma camera. After the injection, nuclear medicine imaging is sometimes performed immediately. Other nuclear medicine studies require delayed imaging after a few hours or even the next day.
Depending on your nuclear medicine exam, you may require some preparation. Please follow the instructions provided by your physician or check out our exam preparation page to learn more about how you can prepare for your particular exam.
If you have any questions, you may talk to a central booking agent at (780) 669-2222, or toll-free at 1-866-771-9446.
What is Nuclear Medicine Imaging?
Nuclear medicine imaging creates a functional image of various organ systems based on how a radiopharmaceutical (minute amount of radiotracer) is distributed or taken up within the body. Nuclear medicine imaging allows radiologists to assess how internal organs are working in addition to the functional state of bony structures.
Nuclear medicine is used to diagnose disease, determine how well an organ is functioning or if there are signs of trauma or infection. It is especially helpful in assessing heart, brain, kidney, lung, thyroid, bones, tumor location and progression or regression of disease before and after treatment.
What to Expect During A Nuclear Imaging Exam
To produce a nuclear medicine image, a radiotracer is administered through an injection, or by inhalation. The radiotracers give off gamma rays that can be detected by special cameras. The information from the camera is then converted into an image.
Our nuclear medicine radiologists evaluate the images and send a report to the doctor who ordered the study.
Possible Risks & Side Effects of Nuclear Medicine
In general, side effects from a nuclear medicine exam are very rare and few people experience them. Although allergic reactions can occur from nuclear medicine, they are extremely rare.
Even though adverse reactions to nuclear medicine are usually mild, pass quickly, and need little or no medical treatment. Please let our nuclear medicine personnel know if you have experienced any side effects during a previous procedure.
Nuclear medicine procedures are very safe. Our expert nuclear medicine radiologist team selects the radiation dose to minimize exposure and maximize accuracy.
Generally speaking, during a nuclear medicine exam you are exposed to about as much radiation as an X-ray.
Common Applications of Nuclear Medicine & Imaging
Heart Health
Detecting the presence of coronary artery disease
Determining the extent of damage and trauma caused by a heart attack
Evaluating the blood flow and function of the heart
Assessing the viability of treatment options for heart surgery
Measuring heart function before and after chemotherapy
Analyzing the outcome of a revascularization procedure
Checking for signs indicating heart transplant rejection
Lung Health
Determining if there is blood clot present (pulmonary embolism)
Checking for signs indicating lung transplant rejection
Evaluating lung function and suitability for surgery
Bone Structure
Examining bones for potential fractures, infections, and arthritis
Searching for potential bone biopsy sites
Assessing the progression of bone tumors or metastatic bone disease
Brain Tissue
Identifying sections of the brain that could be causing a patient to have seizures
Helping to plan for certain surgical or radiation procedures
Detecting evidence of early onset neurological disorders
Searching for potential brain biopsy sites
Checking for the presence of a recurring brain tumor
Cancer Treatment
Assess the presence of cancer and determine staging
Assessing whether or not cancer has spread
Measuring how well the cancer is responding to treatment
Finding the lymph node located closest to a tumor
Helping to plan further treatment
Checking for recurring forms of cancer
Renal Function
Identifying a blockage in a patient's urinary tract
Detecting a kidney infection
Examining blood flow from the kidneys
Assessing the proper function of the kidneys
Analyzing an abnormal flow of urine
Clinics that Offer Nuclear Medicine:
Nuclear Medicine, Imaging, & Treatment Questions
Planning your next appointment? Learn more about nuclear medicine exam preparation and find the clinic most convenient for you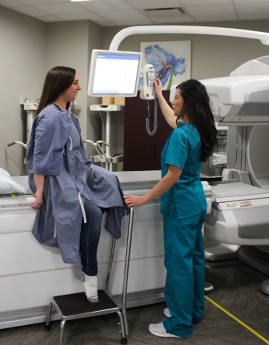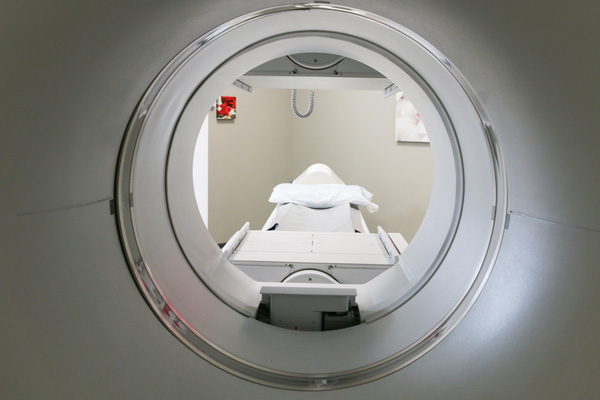 Recent News & Daily Insights