X-ray uses ionizing radiation to create images of the skeletal system. Conventional X-ray images are produced when radiation is passed through a body part and measured by a detector on the other side of the patient. Tissues with different density absorb different amounts of radiation, such as calcium in bones or fat in muscles. These differences are captured by the detector and form digital images.
X-ray technologies have advanced and evolved from film to digital imaging. Not only does digital imaging allow for faster transcription and communication between our radiologists and your doctor, but it also streamlines the process— leading to faster diagnosis, treatment, and recovery for patients.
Insight Medical Imaging offers walk-in X-ray imaging at fourteen of our Alberta locations. All exams require a doctor's requisition, your Alberta Health Care card, and photo identification. We do not book appointments for X-ray services. Therefore, this service is first-come, first-serve.
These exams are non-invasive and usually take a few minutes to perform. However, there is variability in how long the exam will take due to patient mobility and potential paperwork for anyone seeking an immigration exam.
To avoid possible wait times, we encourage you to visit our dedicated X-ray imaging facilities in Edmonton: Callingwood and Capilano. We also have extended hours at various clinics dedicated to X-ray imaging if you are unable to take time off work or have rigid daily commitments.
Immigration Medical X-Ray Imaging Exams
Insight Medical Imaging provides chest X-ray exams to supplement other information gathered during an immigration medical exam. These exams are not covered by insurance or Alberta Health Care and are typically requested by the Government of Canada for patients seeking permanent residency.
While we offer walk-in X-ray imaging at most of our locations, only our Heritage and Fort McMurray locations provide immigration medical exams. This exam also requires additional paperwork before the exam, so we recommend coming in at least half an hour before your scheduled appointment.
You will need to bring the following documents with you for your medical imaging:
At least 1 government-issued identification with your photograph and signature (such as a passport or national identity card)
Requisition for X-ray(s) (given by the referring panel physician)
Immigration paperwork (as given by the referring panel physician)
As our radiologists are paneled by the CIC and have access to eMedical, you do not need to bring additional identification photographs with you for your appointment.
If you would like to learn more about the immigration exam, view the Government of Canada's medical exam for permanent residency online.
Exams Utilizing Xray Diagnostic Imaging:
Radiography (Walk-in X-ray Exam)
The most recognized type of imaging that involves X-rays, radiography creates two-dimensional (2-D) photos of internal structures such as bones, teeth, or the chest cavity. Out of all types of X-ray medical imaging procedures, radiography requires the least amount of radiation exposure for patients.
Preparation for radiography or walk-in X-ray exams is fairly simple and involves no more than ensuring that the diagnostic area of interest is bare for the exam. You may be asked to change into a gown, remove any eyeglasses, jewelry, and/or metal objects from your person, depending on what area is being examined.
Mammography Exam
Mammography is a form of X-ray imaging that uses ionizing radiation for screening or diagnosis of breast cancer or related disease. These exams use low-dose X-rays to detect and investigate irregularities or abnormal clinical findings in and around the breast area that may have been discovered during a self-assessment or annual physical.
We offer:
Fluoroscopy
This type of X-ray exam allows visualization of the body in real-time. Unlike radiography, fluoroscopy allows areas of interest like the esophagus to be seen as they move. Contrast agents are typically used with fluoroscopy studies to enhance quality.
Procedures that utilize fluoroscopy:
Computed Tomography (CT)
CT scanning takes cross-sectional images using ionizing radiation. These images are processed by a computer to generate 3-D representations of an area of interest. CT scans produce highly detailed images and can be used for diagnosing a wide range of abnormalities.
Learn more about:
What Happens During My X-rays/Radiography Exams?
Once we establish eligibility for the exam, you may be asked to change into a gown for your imaging

Our staff always ask patients between the ages of 11 and 55 when their last menstrual period was to ensure there is zero chance of pregnancy

Our technologist will then give you a lead shield to limit radiation exposure
Together, our technologist will work with you to capture high-quality X-ray images by providing body positioning and breathing instructions
Once our technologist has confirmed we have taken the required quality X-ray images, you are free to leave
One of our radiologists will review the results and send a detailed report to your doctor. We try our best to send the results as soon as possible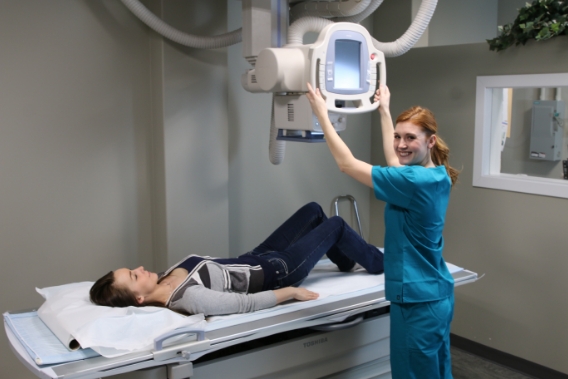 Once our technologist has confirmed we have taken the required quality X-ray images, you are free to leave
One of our radiologists will review the results and send a detailed report to your doctor. We try our best to send the results as soon as possible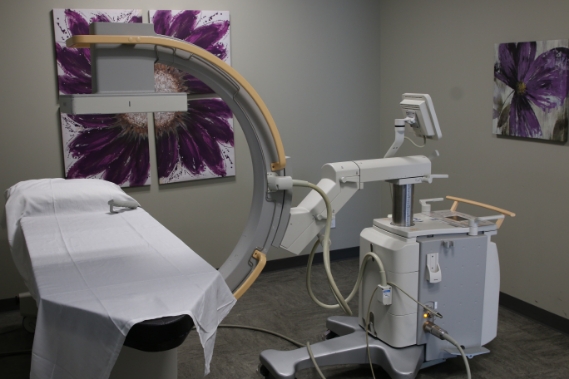 Information Regarding Your Health & Safety
All forms of X-ray imaging use ionizing radiation. Therefore, there must be zero chance a patient is pregnant for their scan

To confirm zero chance of pregnancy, we may ask when your last menstrual period was if you are within 11-55 years old. This is to protect both our patient and the fetus from radiation exposure. If there is any chance you may be pregnant, please tell your doctor before coming to your X-ray (occasionally, we will perform imaging at the special request of a referring doctor)
Some exams use radioactive isotopes or contrast agents during the imaging process, such as nuclear medicine, fluoroscopy, and CT imaging exams. If you are currently breastfeeding and are scheduled for one of these exams, talk to your doctor before your appointment. Often they will recommend their patients stop breastfeeding for a short time before and after an exam that uses these radioactive agents

Standard X-ray and mammography exams are safe for breastfeeding mothers

Where a gown is not required, you must remove metal objects for your X-ray such as jewelry, clothes with zippers, etc.
Positioning for Optimal Imaging
Our technologist will help position you in relation to the detector to capture quality images. X-ray positions vary from patient to patient depending on mobility and exam specifics such as ability or inability to bear weight.
Examples of various positions are:
Knee X-rays:

Taken standing against a detector or lying on a bed

Chest X-rays

: Taken standing against a detector, with your arms by your side or above your head

These X-rays can also be taken with the patient sitting in a wheelchair, with their arms by their side or above their head

Spine X-rays:

Taken standing in front of a detector, lying flat on your back, left side, or stomach, on a table
Cost
If you have an Alberta Health Care card or valid healthcare card from out of province, there is no cost for a walk-in X-ray procedure (except Quebec).
However, chest X-rays used for immigration medical purposes are not covered by Alberta Health Care. The Government of Canada requires these images when considering permanent residency applications.
Duration
Walk-in X-ray exams typically take between 5 and 30 minutes to complete; depending on patient mobility and the area of interest.
Exam Preparation
Planning your next appointment? Learn more about x-ray exam preparation and find the clinic most convenient for you.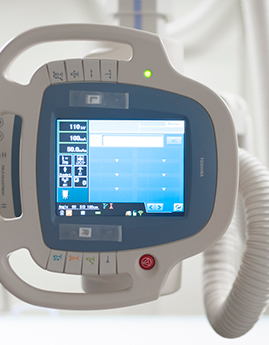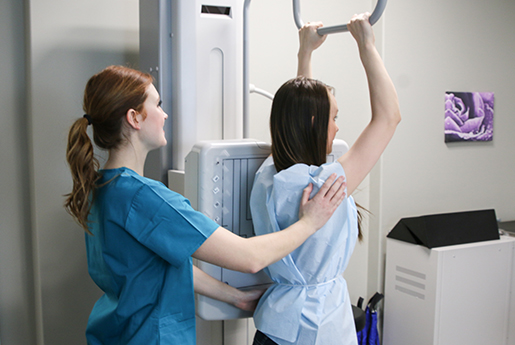 Recent News & Daily Insights