Pain Management: Find relief with a Synvisc, Durolane, or Platelet Rich Plasma (PRP) Injection Treatment
---
Insight Medical Imaging provides pain management treatments to help relieve various types of joint, back, and musculo-skeletal pain. This usually involves injecting cortisone into targeted joints, tendons, or bursa. Many people report relief from pain and improved quality of life for several months after an injection, although this can vary.
*New lower pricing for Synvisc and Durolane injections – see Cost section below*
Our highly trained radiologists use fluoroscopy or ultrasound to precisely locate the target area specified by your doctor. Before the injection, the area is sterilized and the local anesthetic is administered to the patient (similar to what your dentist would use for a dental procedure).
Most pain management injections are paid for by Alberta Health and there is no charge to patients. An exception to this is Platelet-Rich Plasma (PRP) therapy.
Preparing for your Pain Management Procedure
There are many things to remember before arriving for your pain management treatment at Insight Medical Imaging. First of all, we ask that you please arrive 15 minutes early, and bring your requisition, Alberta Health Care Card (or out of province health care card), and photo identification with you to your exam. If your Pain Management procedure is within one week of a steroid injection, it is necessary that you reschedule.
Pain management procedures can be lengthy and we do not recommend you operate a motor vehicle after the procedure. Patients having Bi-Lateral Hip, Nerve Root Block, or Epidural Steroid injections must arrange for a driver or other transportation following their procedure. Patients having Facet injections or Radio Frequency Ablation are not forced to arrange for a driver, however, we recommend you find one to err on the side of caution.
Most patients receiving Joint Injections or Medial Branch Block treatments should be fine to return to work the same day, depending on their occupation and injection site. Most patients are also fine to operate a motor vehicle following these procedures. If you have any questions or concerns talk to your doctor or our technologist after the procedure.
For spine injections please avoid chewing gum or carbonated drinks on the day of your exam. Additionally, please consult with your doctor and confirm with our booking agents if you need to discontinue any medications before your exam and for how long.
Also, it is important to inform us if you are diabetic, on any antibiotics for any active infections, or if there is any chance of pregnancy.
Does pain management function as pain control?
Pain management is a comprehensive approach to diagnosing, treating, and controlling pain. Insight Medical Imaging uses individualized treatment plans to ensure that our patients get the relief they are looking for. Our method of pain management involves injecting cortisone into targeted joints, tendons or bursa providing the patient with a reprieve from acute or chronic pain that they may suffer. The goal of pain management is to lead to pain control.
What qualifications does my pain management radiologist have?
At Insight Medical Imaging, all our professionals are highly educated. Just like regular physicians, our pain management specialists earn a college degree and then spend four years training in medical school which is followed by another four years at a residency. They are highly specialized and work to provide the highest care in the industry. Using the latest methods, our pain management radiologists keep up to date with every new technique and continually grow in order to give you the best options all while ensuring that your needs are met.
Insight Medical Imaging clinics provide services for all pain management needs
The assumption that you need to be in immense pain for a long amount of time in order to see our specialist is far from true. At Insight Medical Imaging, we work to help you avoid this. Contact us to book an appointment where you will bring your requisition, Alberta Health Care Card (or out of province health care card), and photo identification. Remember, you should seek treatment for any pain that lasts longer than 3 months, be it acute or chronic so as to provide an early treatment plan to make you comfortable and relieve the constant ache.
Treatment Cost: Synvisc, Durolane, PRP Injections
While most pain management injections are paid for by Alberta Health, viscosupplementation does come at a cost.
If you are having Synvisc or Durolane injected, you can purchase this directly from Insight – at cost.
Synvisc

for large joints

$250

per joint
Available at all pain clinics for purchase

Durolane

for large joints (ex. hip, shoulder, knee)

$250

per joint
Available at all pain clinics for purchase

Durolane

for small joints (ex. finger, wrist, toe)
PRP treatment is also now available at Insight (not covered by Alberta Health Care Insurance Plan).
For the most accurate pricing, contact our Central Booking department at 780-669-2222.
What is platelet-rich plasma (PRP) therapy?
Insight Medical Imaging is now offering PRP injections for pain management at our Unity Square clinic location. These types of injections require a small sample of your blood, which is centrifuged to separate the red blood cells and platelet-poor plasma, from the platelet-rich plasma containing growth factors. The PRP is then extracted and prepared for injection. 
The growth factors within the concentrated PRP promote the healing of soft tissue pain and injuries by using your body's natural healing properties.
Conditions that may benefit from PRP Injection: 
Osteoarthritis

Tendonitis

Bursitis

Nerve injury

Soft tissue injury

Ligament injury

Bone repair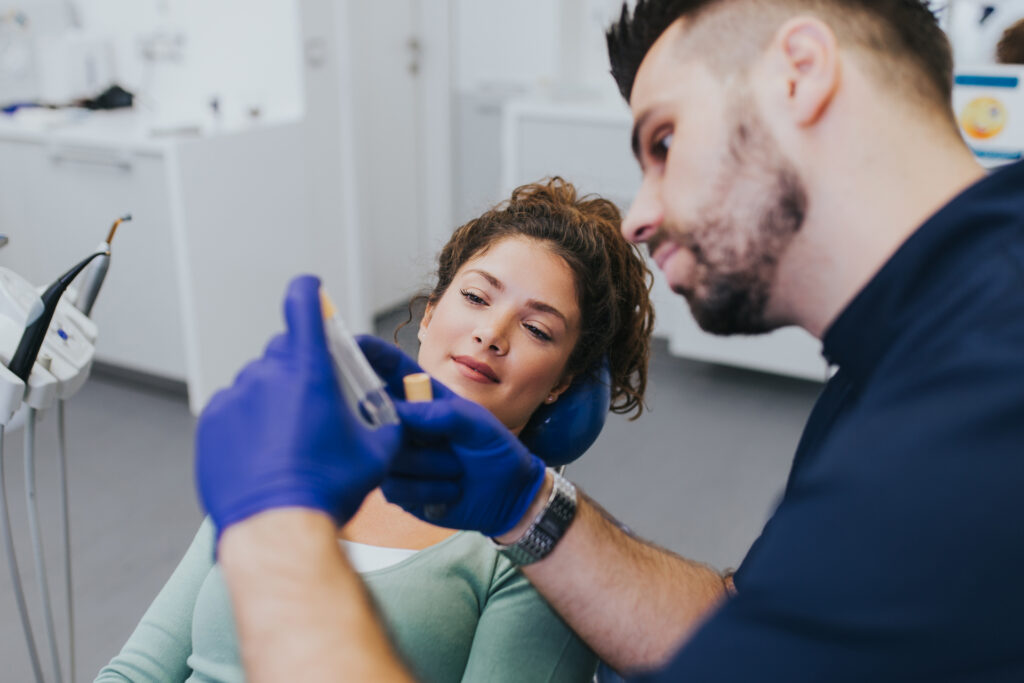 Platelet-Rich Plasma (PRP)
Clinics that Offer Pain Management:
Pain Management Appointments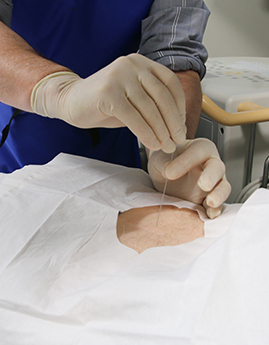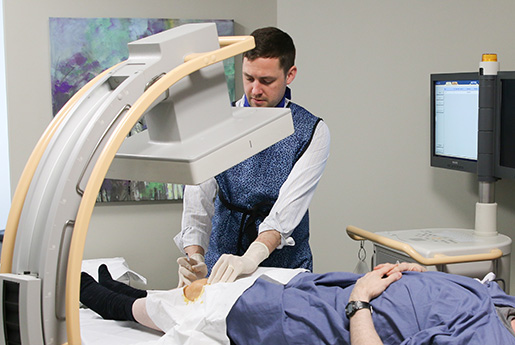 Recent News & Daily Insights